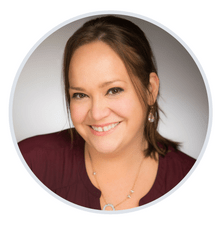 Caroline Guntur
Caroline Guntur is a Certified Photo Organizer, and loves all things organizing and technology. She has a B.A. degree in Visual Communication from Hawaii Pacific University, a M.A. degree in Arts, Entertainment & Media Management from Columbia, as well as an ESL certificate from Cambridge University.
Caroline is a professional member of the National Association of Productivity & Organizing Professionals (NAPO) and currently serve as Director of Technology & Communications for the Chicago chapter. She is also a member of the the Association of Personal Photo Organizers (APPO), and the Association of Professional Genealogists (APG) and all of their respective Chicago chapters.

Shastina Leonard
Shastina Leonard graduated from Hawaii Pacific University with a degree in Communication. She received an Advanced Certificate from UCLA's Professional Program in Screenwriting and worked for over eight years under Worldwide Pants Inc. (in Los Angeles) at the "Late Late Show with Craig Ferguson." In this time, she worked on writing comedy, researching, being a liaison between the graphics department, writers and directors, and taking on-set photography. 
Storytelling is an important part of her life. She enjoys it in all of its forms (graphic novels, books, TV, radio, film, photography) because it allows people to learn, grow, and bond in a creative way. It also goes well with snacks like coffee and cookies. And, it can be done at a theme park in the rain or at a cabin in the woods. She currently writes for a producer/comedian while continuing to work on her own stories and lending her talents to OrganizingPhotos.net. She is the co-founder of Unreelmovieposters.